Xenia Declaration
What is the Xenia Declaration?
Xenia is Greek for "guest-friendship", the ancient Greek virtue of hospitality. We may recognize modern words deriving from it and ones that are similar to it. The most notable being "xenophobia", which is the fear of strangers and foreigners, derived from "xenos" which means "foreigner." Xenophobia is, in many ways, the opposite of the virtue of xenia. Zeus is sometimes called Zeus Xenios, or protector of travelers. He protected the religious obligation to be hospitable to strangers, and for said strangers to be hospitable in return.
This is a declaration in a similar spirit of the Declaration 127 in modern Heathenry, except for those of us who are modern Greek polytheists. We also stand with the Declaration of Deeds, which is a similar effort to ours.
Individuals, groups on social media, and Hellenic pagan/polytheistic organizations are encouraged to add their own signature of support. The hope is that this will be an international effort of all diverse traditions and ideas among all of us. It is likely that the one thing we all have in common is that we honor the Greek gods. But that alone should be enough.
We the undersigned resolve the following: In the spirit of xenia, all those who have differences from any one of us are welcome to honor the gods with us.
Those who are LGBTQIA+ are welcome.
Those of all gender identities (including genderfluid, non-binary, agender, etc) are welcome.
Those of different ethnicities, races, locales, and backgrounds are welcome. Black lives matter.
Those who are neurodivergent, including those who are autistic, are welcome.
Those who have disabilities including mental or physical conditions, are welcome.
In the spirit of true xenia, all who act in guest-friendship are welcomed. We recognize that some people who have demonstrated problematic behavior in the past can be educated and change when made aware of the wider implications of their actions. But in cases of unrepentant lack of xenia we will not knowingly support, join, affiliate, or work with any and all groups as long as they have any discriminatory policies or practices, as such practices are not in accordance with the virtue of xenia. We will also not accept disruptive or abusive behavior of any kind for any reason and will not tolerate it if it jeopardizes the safety of those involved or threatens the continued functioning of the Hellenic pagan/polytheistic community.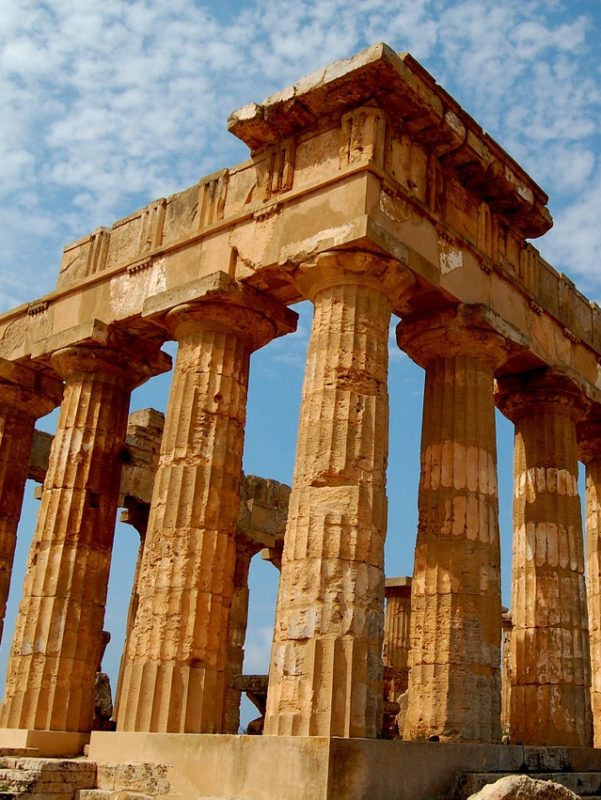 Individuals, groups on social media, and organizations related to the worship of the Greek gods are encouraged to add their signatures to this declaration.
If you are an individual who wants to sign, go here.
If you are an organization, social media discussion group, or otherwise represent a specific body of people, go here.
The above declaration has been approved by the following organizations and online groups:
Groups online:
Amino
The Agora – Pagan & Witches
Facebook
Hellenic Mysticism and Magic
Hellenic Pagan
Hellenic Pagan Memes Melt Temple Beams
The LGBTQIA Hellenic Polytheistic Community 2.0
Order of the Storm Crows
The Temple of Dionysos
Triformis- Witches and worshippers of Hekate, Diana, Artemis and Selene
Traditional Luciferianism & Witchcraft
United Hellenismos Association
Discord
Burning Blossoms
Discussions in Hellenism
Green Roses
Hellenic Communion of the Fatherland
Hellenic Pagan
Hellenic Polytheists
Hieros Elaionas
Iseion Pandemos
Meli kai Môlu
Scythia Ardavda
Instagram

MeWe
Reddit
YouTube
Websites
The Blackthorne School
Hellenic Faith
Hiero
Hierokrithari
Order of the Storm Crows
Pyrkaios
Rune.Academy
The Sanctuary of Hekate Polymorphos
Tea Addicted Witch
Temenos Theon
Treasury of Apollon
Organizations:
Australia
Hekate's Call- Southern Hemisphere Hekatean Witchcraft – Melbourne
Hellenismos Australia & New Zealand
Brazil
Helenos (RHB)
Hermeneutas – Politeísmo Helênico no Brasil
France
Minoan Brotherhood France
Temenos Ta Massalia

Germany
Temple Philoxenia
Temple Philoxenia – blog
Greece
New Zealand
Hellenismos Australia & New Zealand
Romania
Asociatia THE NEW PAGAN DAWN – Bucharest
Asociatia Ucenicii Intunericului (The Student of Darkness Association) – Sibiu
Comunitatea Elevilor Politeisti (Community of Polytheistic Students)
Institutul National de Cercetare si Studii Religioase Horapollo (National Institute of Research and Religious Studies Horapollo) – Bucharest
Paganism, Esoterism and the Occult
Platforma Pagan Acceptance – Bucharest
Sclipiri de Magie (Sparkles of Magic) – Targu Mures
Societatea Păgână
Societatea Pagana Kemetica (Society of Pagan Kemetism) – Bacau
Societatea Wiccana (Wiccan Society) – Botosani
Templul din Cumidava (Temple of Cumidava) – Brasov
Portugal
Spain
United Kingdom and Ireland
The British School of Witchcraft and Wizardry(Instagram)
Hekate Symposium – Glastonbury, England
Hellenic and Classical Polytheists and Pagans, UK and Ireland (Facebook)
The Sanctuary of Hekate Polymorphos
UK Witches and Pagans (Facebook)
United States

Cani d'Artimi, a coven of the Wolfheart Recension – Massachusetts
Canyon View Circle (CVC) – Tuscon, Arizona
Central Arkansas Pagans and Witches – North Little Rock, Arkansas
Children of the Wild – Waterville, Maine
Imperivm Romanvm
Jacksonville Pagan Pride Alliance – Jacksonville, Florida
New England Temple of Hermes – New England area
Oran Mor Artisan Meadery – Oregon
Order of the Red Grail- Church of Transformational Wicca – Nebraska
Pandemos – Santa Clara County, California
Sanctuary: Realms of Spiritual Growth – Jacksonville, Florida
Sapphire Grove and Coven, Blue Star Tradition of Wicca – Arlington, Massachusetts
Serenity Coven & Grove, Blue Star Tradition of Wicca – Rochester, New Hampshire
Society of Diana / Wolfheart Line – Massachusetts
Southern California Hellenic Polytheists – Southern California area
Stars of Elysium – Massachusetts
The Temple of Great Mother US – Southern Memphis, Tennessee
Temple of Apollon Musagetes – Providence, RI
Temple of Hekate: Ordo Sacra Strix – Florida
Weavers of Truth – Sumner, Washington